Colournostics Modules
Our toolkit is the ultimate option for becoming a certified Colournostics practitioner. It includes your Colournostics process board as well as a set of three modules where we will teach you how to work the process step-by-step and guide you throughout the whole way to becoming a full practitioner.
Module 1 - Fundamental Course includes:
A Colournostics process board with FREE shipping
The simple board game-like design makes it easy to literally lay your concerns out on the table in front of you, get to the core of the problem and enable you to move towards new ways of thinking and feeling,
that increase your wellbeing.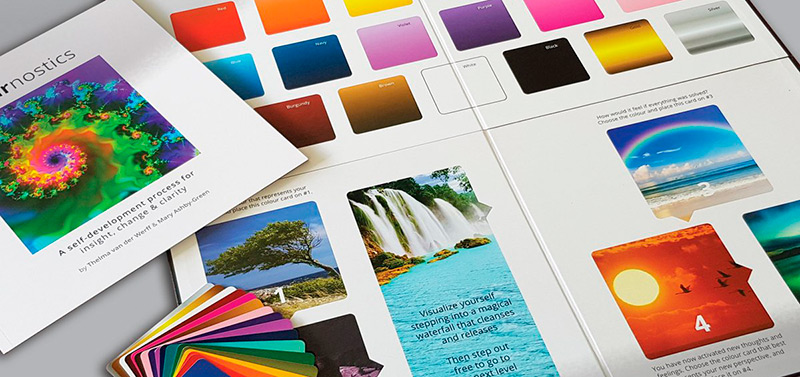 Assignments and workbook
To help you in the learning process.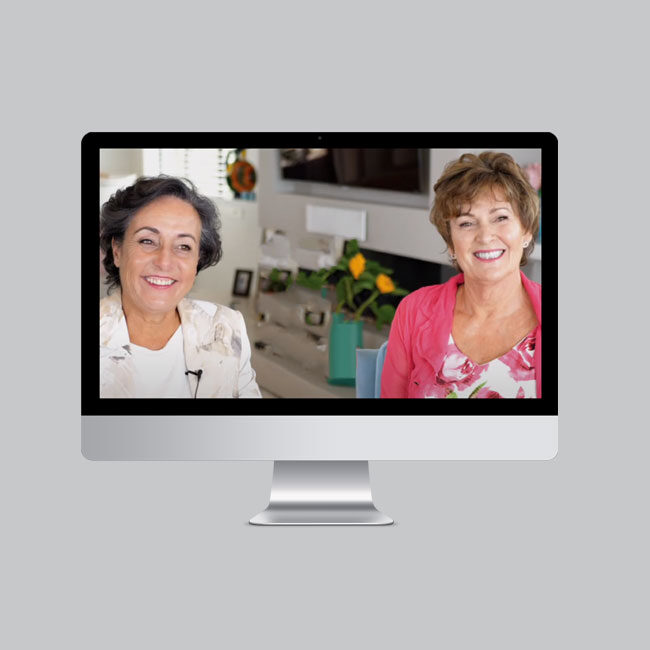 Q&A with Thelma and Mary after module 2
Any questions or queries you have can be answered in person by Colournostics creators
Access to the private Facebook group for all your questions
Certificate of participation after completion of the training
BONUS MARKETING KIT:
Photo material
Free templates for Social Media
Quotes for Social Media and /or website
Social Media calendar with relevant days for Colournostics
Permissions to use Colournostics Logo in your business
Colournostics is a coaching tool that brings out the subconscious through the use of NLP and the psychology of colour and helps you to change your mindset or the mindset of others.
"I happened upon it via Linkedin, not knowing what Colournostics was all about. But because I work with color, it immediately interested me. I know in any case that color is a powerful way to "communicate" with people. My doubts were whether it could add anything to my current work, as I am not a coach or therapist. But, I was able to experience what I can do with it myself and I also practiced with my daughter. During the course, I then saw what the process can bring about and how it works. That is valuable to me because I got to learn a new way, in which color is a powerful tool."
Click on the Buy Now button to add to cart.
Contents of Module 1 - Fundamental Course:
A huge part of our toolkit is our training, the training is broken down into modules where you will learn in-depth about what the Colournostics method is, how to use it, who to use it on and what it can help with.
Module Structure: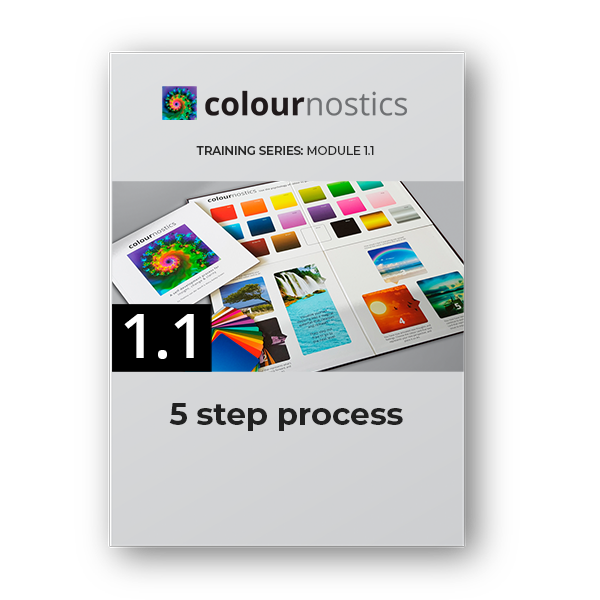 Module 1.1
Colournostics as a coaching tool
Colournostics 5 step method
How can you visualize color
Practical interview
FAQ's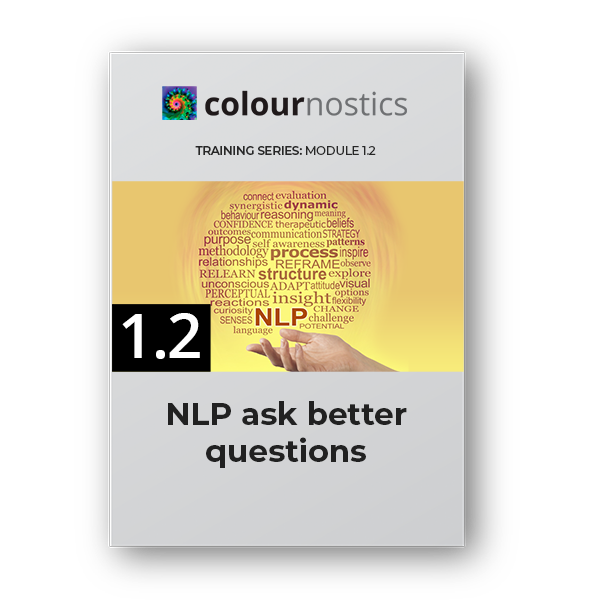 Module 1.2
What is NLP
Better questions result in better answers
NLP and Colournostics
Tips on how to use Colournostics with your own children
How a Mother Uses Colournostics
FAQ's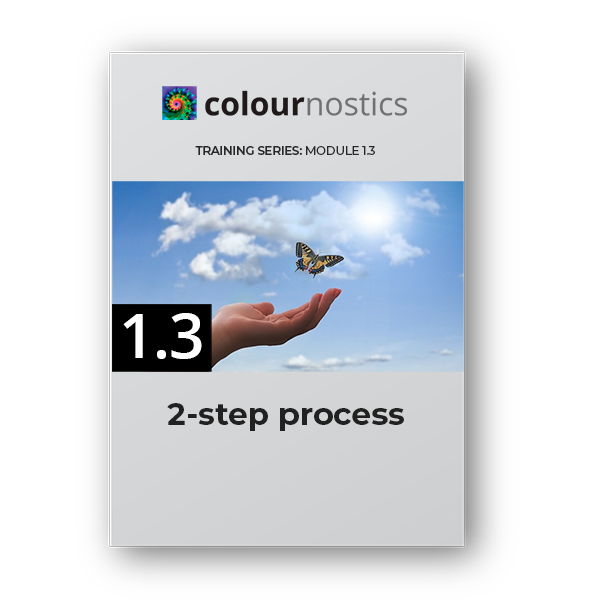 Module 1.3
Kick-start your day
Mini process or 2-step process
Examples of the mini process
Practical interview
Magic in a box
Positive and negative colors
FAQ's
"When this course came my way, I immediately decided to register for it. It is a Tool with which you can very quickly clarify matters that you or someone else is struggling with. It gives you a different mindset that you can tap into at that moment and which certainly helps you see things in a different way and become more powerful."
Click on the Buy Now button to add to cart.
Advanced modules:
Once you have received your toolkit, and dived into the Fundamentals of Colournostics, you may be interested in the other ways you can apply Colournostics.
Module 2
Now you can run a Colournostics session online via Zoom!
It's amazing that you are now able to reach anyone in the world using this platform.
We designed it during the pandemic and now people have got so comfortable with this platform that coaches report half their clients continue to use it.
In this module, you will learn step-by-step how to set it up and use Colournostics online.
It's exactly the same process that's in your toolkit, and you are able to share your screen knowing you're complying with the copyright of Colournostics.
And of course, you will get your year license for 2021 to work with the platform. * see below for more information
Modules:
Vision Board
Working with Kids
Physical Symptoms
Running your own workshops
We run regular webinars to introduce you to the other applications:
Vision Board
Working with Kids
Physical Symptoms
Running your own workshops
*What you will learn in this module:
How to work with the Colournostics online platform
Working with Zoom
How to do the 5-step session with Zoom and the Colournostics.online platform
An example of a Colournostics.online
session
Materials and Documents
Presentation to be used in a session
OK with Colournostics copyright
FAQs
This module consists of two parts. The teaching module and the license to work with the online platform.
Module 2 teaches you to work online. You learn how to set it up technically and how to do an online session in practice. You purchase this extensive module once and you will have lifetime access to this module.
License for the online platform. This is an annual subscription for the maintenance of this platform, with which you are also in compliance with copyright. An investment that will quickly pay for itself with 2 or 3 consultations.
Price - € 275
Renewal for the license on the online platform is € 150 euros per year. Effective as of 1-1-2022.
You can temporarily register with a discount of € 100. Your investment to start is then only € 175 euros for 2021, and you can quickly get started with online sessions.
Module 3.1
What will you learn in this module:
Why workshops?
How to organize workshops with Colournostics
Example
Tips for a workshop
What do your colours say about you
Workbook and Powerpoint presentation
You will receive a Workshop Kit
Every 3 months there is a free Q&A for all your questions, and remember even after you have finished the training, you continue to have access.
Module 4
What will you learn in this module:
Introduction of the vision board
Vision board and Colournostics
Instructions
Example of a vision board made with Colournostics
What do colours say about you?
Testimonial
Every 3 months there is a free Q&A for all your questions, even after you have finished the training, it remains available to you.
Module 5
Contents of Module 5
In this Module, you will learn how to use Colournostics when working with children.
You'll also learn a brand new method that makes it easy for children to express what's going on in their thoughts, emotions and bodies. It's profound and gets amazing results. You can use it with adults too.
What will you learn in this module:
Ways to simplify and adapt the language for the child's age and ability.
Alternative 'stories' to use for the transition process at the waterfall stage.
Introduction to the 'Hue-man', a process of creating a picture of their inner world in a step-by-step process. It makes their thoughts and feeling more visible and tangible, and helps with understanding what's going on in their lives.
In-depth Case study showing how to access their emotions (often in turmoil) beneath their physical symptoms and behaviors eg. withdrawal, anger, fear, aggressiveness, etc.
Tips and hints from our experiences from working with children
Every 3 months there is a free Q&A for all your questions, and you have life long access to the module.
Module 6
This module is about recognizing the link between negative inner dialogue and physical symptoms and how you can change them with the help of Colournostics.
In the physical symptom process, you start with a different focus. You begin with how they physically, and then connect to their emotions and beliefs.
You are still going in the same direction, clearing emotional blocks and self-limiting beliefs and behaviours, so that there is room to make changes.
What will you learn in this module:
The negative inner dialogue and symptoms
The meaning of symptoms
Colournostics and Symptoms
Practical interview and demonstration
Including workbook