New Era Coaching: innovative techniques for exceptional results
Are you a coach who wants to:
Deliver breakthroughs in every session
Go directly to the core issue that's blocking your client.
Clear the negative self limiting beliefs keeping your clients stuck
Immediately put you and your client on the same wavelength
Be confident you can consistently achieve great results with every client
Transform your client's emotional mindset and negative self-talk
Elevate your coaching practice to new heights
Learn an uplifting process that delivers remarkable outcomes for both you and your clients
Click on online courses to find out how
Coaches, this is so much more than  a coaching session planner. This is a transformational 5 step process that..... Uncovers self-limiting beliefs and releases subconscious blocks Uses colour choice to connect clients to their inner truth
STEP 3
is structured to deliver a breakthrough in every session STEP 4
Immediately puts you and your client on the same wavelength STEP 5
Gives your clients the tools to change their emotional mindset and self talk
Invaluable for new coaches who are just starting out and need a reliable proven structure and a clear trustworthy process that consistently gives results
Experienced coaches who want to add an exciting new dynamic to their current coaching
Those trained in Hypnotherapy, Kinesiology, EFT and other Body-Mind therapies, tell us it complements naturally and powerfully with their modalities, and enhances the effectiveness of their current practices
Coaches with experience in other professional areas, looking to expand into Life coaching
Coaches, Add a whole new dimension/level to your coaching using innovative tools and techniques that surpass ordinary coaching sessions.
Deliver remarkable results for your clients with our coaching system using Colour Psychology and N.LP
Your client's colour choices will reveal their underling thoughts and feelings about issues in their lives. Discover how our proven process/formula uses colour psychology to tap into subconscious beliefs and emotions, and reveal hidden self beliefs that may be holding your client back.
This simple yet highly effective formula is designed to dive deep beneath the surface and bring your client's thoughts, feelings and beliefs into alignment and unlock their full potential.
A Combination of NLP and Colour Psychology
Mary and Thelma are two experienced professionals in the fields of NLP and colour psychology who have come together to share their wealth of knowledge and coaching expertise. Their combined experience spans over 60 years, during which they have harnessed both their successes and setbacks to create the innovative Colournostics formula
Their mission is to equip new and existing coaches with the tools they need to deliver life-changing breakthroughs for their clients. By passing down the valuable lessons they have learned over the course of their careers, Mary and Thelma are committed to empowering coaches with the insights and techniques that drive success.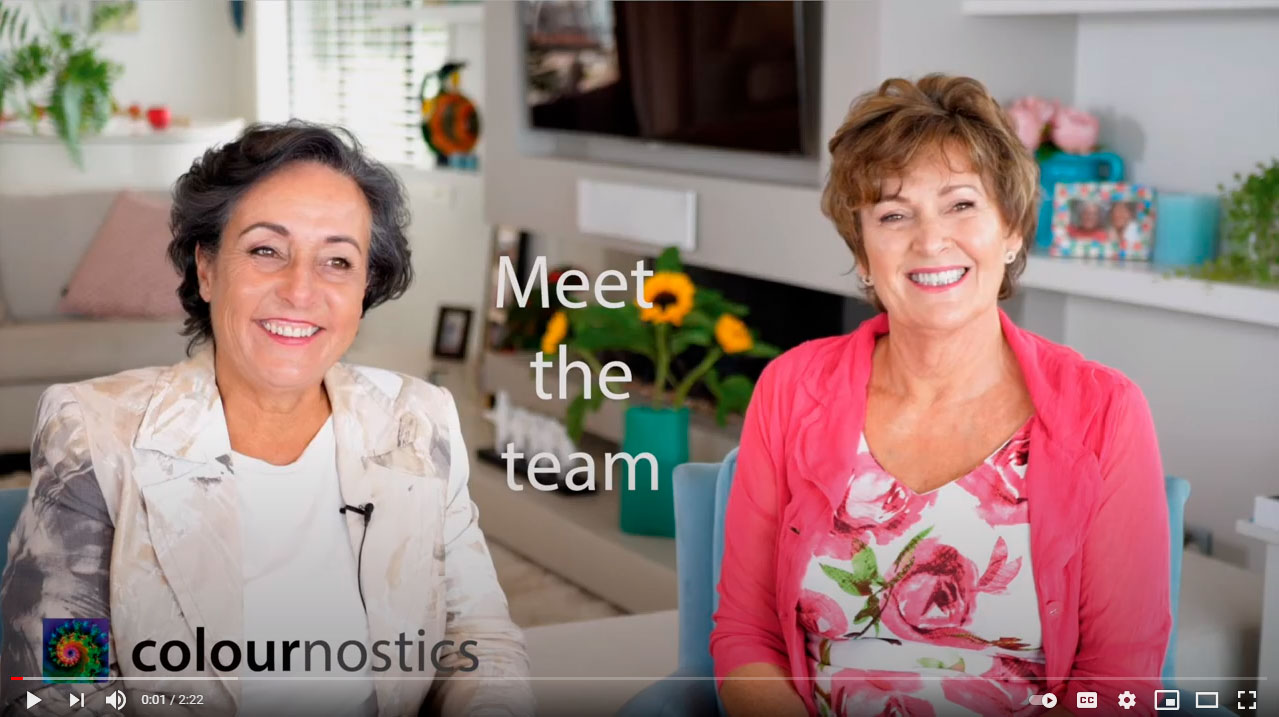 What coaches like you say
"When this course came my way, I immediately decided to register for it. It is a tool with which you can very quickly clarify matters that you or someone else is struggling with. It gives you a different mindset that you can tap into at that moment and which certainly helps you see things in a different way, and which certainly makes you more powerful.
Order Colournostics and make a change today!
Click on the Buy Now button to take you to our product range.